I PROTAGONISTI
Adventure Roads
GIULIETTA COZZI
Giulietta, classe 1984, appassionata di motori praticamente da sempre, la sua Barbie aveva più auto che vestiti. A 14 anni un piccolo SH 50 accende il suo amore per le due ruote. Passione che curva dopo curva la porta a fondare Half, un blog dove racconta in prima persona le sue avventure in sella ad una moto o dietro ad un volante; con la sfida - diventata una promessa - di creare un luogo dove appassionati di motori possano sempre trovare qualcosa d'interessante da leggere.
half-mag.com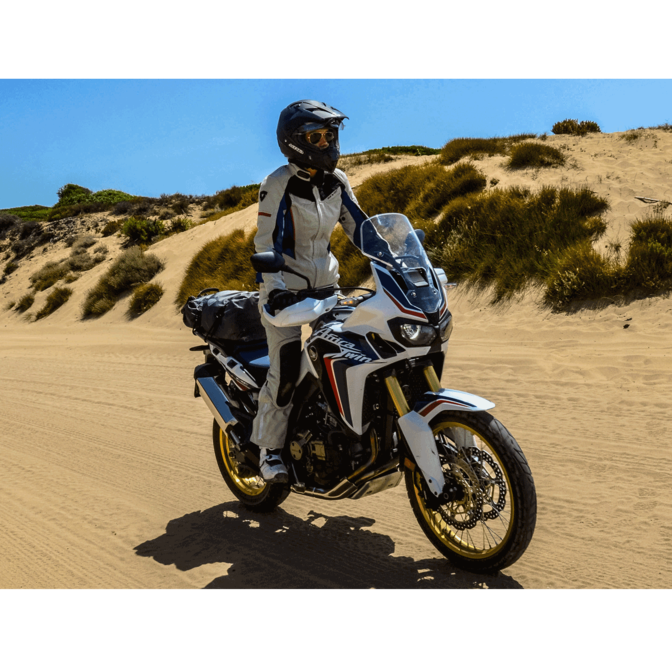 LUCA VIGLIO
In sella fin da bambino, molto appassionato di lunghi viaggi e gare in moto tassellate. Negli anni ha attraversato 47 stati in 4 continenti, arrivando da Milano in Islanda, India, Iran, attraversando l'Africa da nord a sud; poi ancora Canada, e Sudamerica durante la partecipazione alle Dakar 2013 e 2014.
Ha partecipato inoltre ad Erzberg Rodeo, Enduropale du Touquet, Rally dei Faraoni, due Sardegna Rally, Merzouga Rally 2015, Six Days 2016. È autore del blog www.half-mag.com.
half-mag.com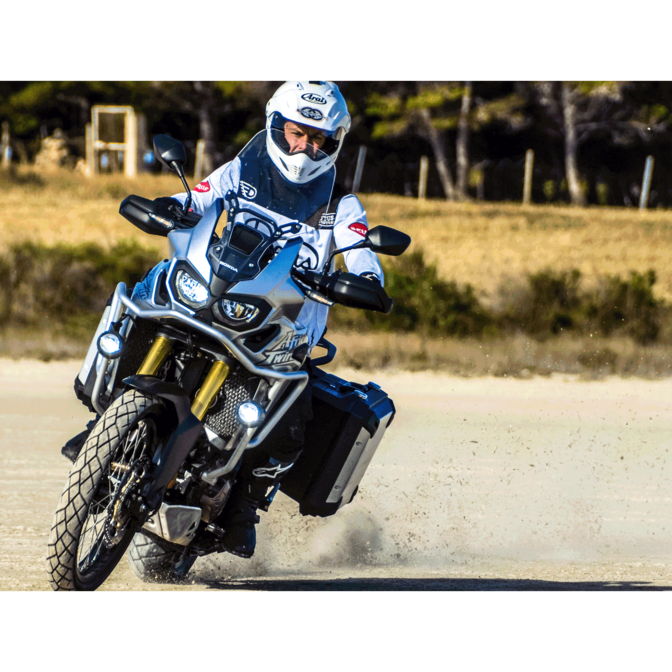 Radek "Gas" Michna
Born in Czechoslovakia, Radek is 39 years old and married with 2 children. He has owned 25 bikes since he has been riding, mostly in the travel category - for example FJR1300, XRV750, R 1200 GS, etc. A professional test rider and motorcycle instructor by day and a blogger & influence maker by night.
Radek has visited many countries including Morocco, Albania, Macedonia, Spain, Portugal and South Africa but his dream trip is to visit the Nordkapp on a motorcycle.
He is now the happy owner of a Honda CRF1000L Africa Twin!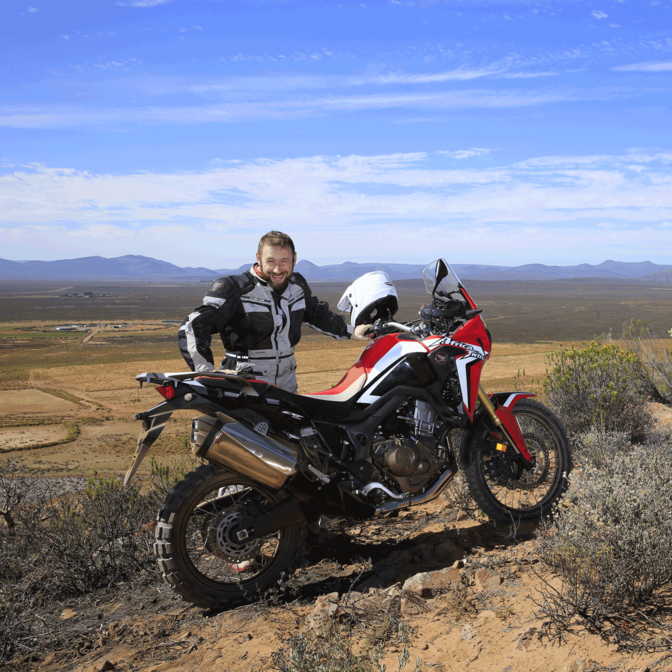 Hugo Ramos
I'm the editor of REV Motorcycle Culture and TREVL - de Moto Pelo Mundo, two Portuguese motorcycle magazines. I've been riding all kinds of motorcycles for the past 26 years, from superbikes to enduro.
Proud owner of a 2016 CRF1000 Africa Twin and an adventure rider by heart, with many kilometers on and off -road. Never been so far north in the planet, as we're going on this adventure tour, but rode a lot on Europe, Africa, US and Australia, so I'm expecting a fantastic adventure on an amazing motorcycle, that can create a long lasting memory and a great story for our readers!
https://www.facebook.com/REVMotorcycleCulture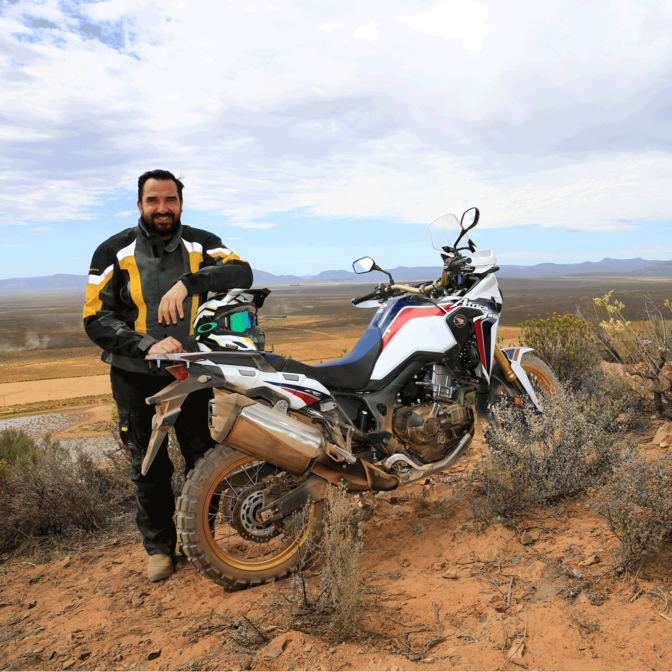 Thierry Sarasyn
Thierry started off road riding at the age of 9 on a Honda MR50 Elsinore and he started working for a newspaper when he was 14. The perfect mix to become a motorcycle journalist. Thierry raced MX for 9 years, won a few titles, switched to enduro and rally afterwards and did a solo ride from Paris to Dakar following the original route of the rally.
Since 1996 he has been editor in chief of major motorcycle magazines as MotorRijder and MotorWereld and in 2014 he founded MotoMedia, a digital motorcycle platform with websites in both national Belgian languages, social media and television. That means there is not a lot of spare time, but once a week he still jumps on the Honda XR400 for some old school enduro riding. The rest is reserved for his kids Megan and Matthew and his wife Annick.
www.motornieuws.be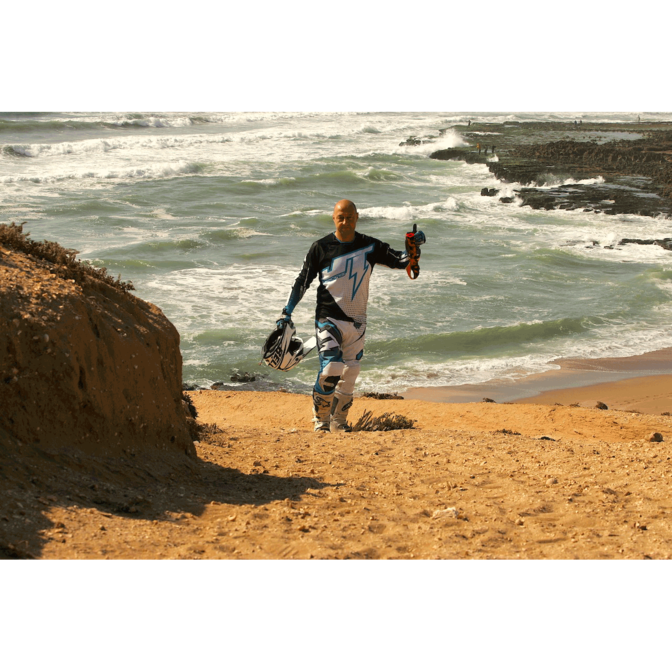 Andrzej Drzymulski
My adventure with motorcycles began 23 years ago!
Right now I am working as a test editor in Świat Motocykli magazine and this job allows me to explore all kinds of motorcycle activities. I have tried almost everything: motocross, enduro, stuntriding but currently racing is on top of my priorities.
Two years ago I tried motorcycle touring. Undoubtedly, this experience was full of tiredness and suffering but it ended up with overwhelming feeling of satisfaction and joy. I am looking forward to this challenge mostly because I feel that due to my lack of experience in this area my impressions will be outspoken. The best thing is that I can face this challenge in exquisite company. As adventures tastes best together: Monica, my wife - you know it's gonna be tough...
www.swiatmotocykli.pl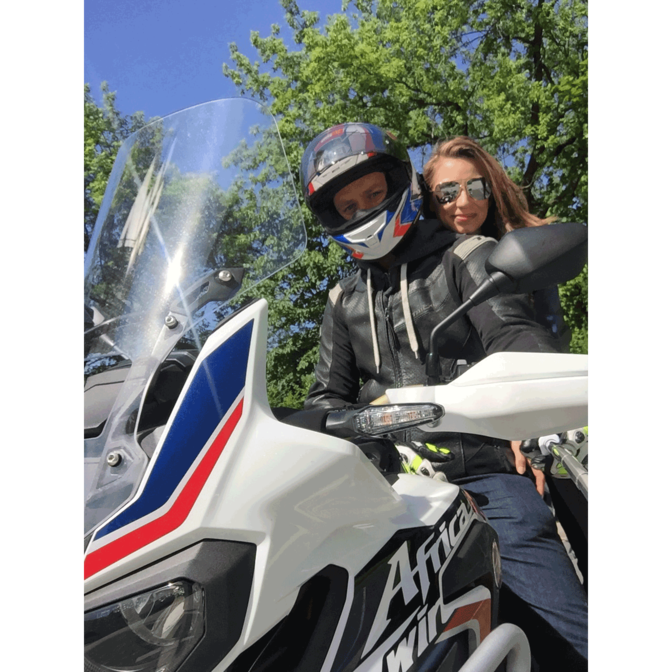 Monika Harwas-Drzymulska
I am definitely not as talented as my husband is when it comes to riding a motorcycle, but enthusiasm and sense of humor are rescuing me in most cases.
I started as a motocross rider few years ago and even tried some racing in Polish Championships (sense of humor, remember?). I than switched to supermoto and now I am sure this is exactly what I have been searching for.
My blog is a combination of two things I am keen on: motorcycles and make up. The first one is my hobby and the other one is my job. Who said it cannot go together? I am very excited for this adventure, especially because my husband is with me, and I have always wanted to steal his job!
www.monikaharwas.pl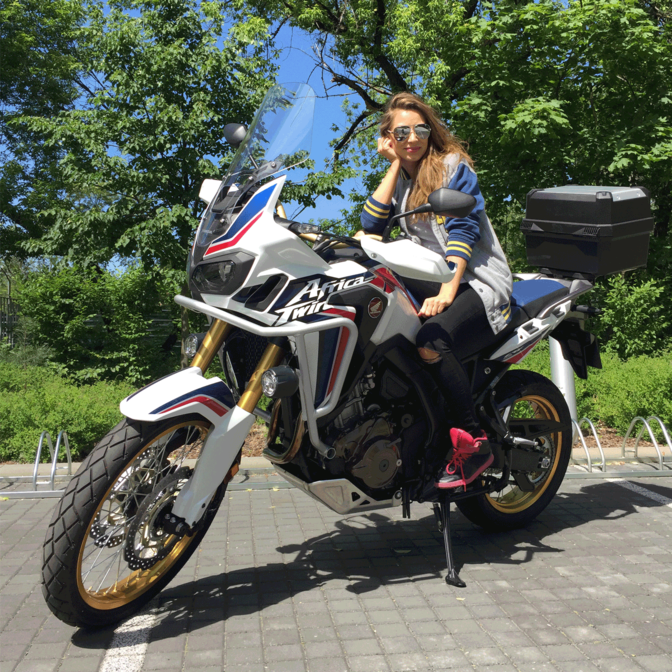 Bernard Dorsimont
I have 44 years Motorbike experience, mainly in competition. Starting in Motocross, Enduro & trial. I have completed several Rallyes including Touquet, Croisière Verte and Moto Tour. I have also competed in the BMW Boxer Cup and Endurance Classic Circuit races.
I took up journalism in 1980 working for Moto 80, Moto News and Moteurs TV.
Previous motorcyle tours include South of Algeria (Tamanrasset to Djanet and back) Kenya & Ethiopie (From Nairobi to Addis Abeba), USA (Center & South).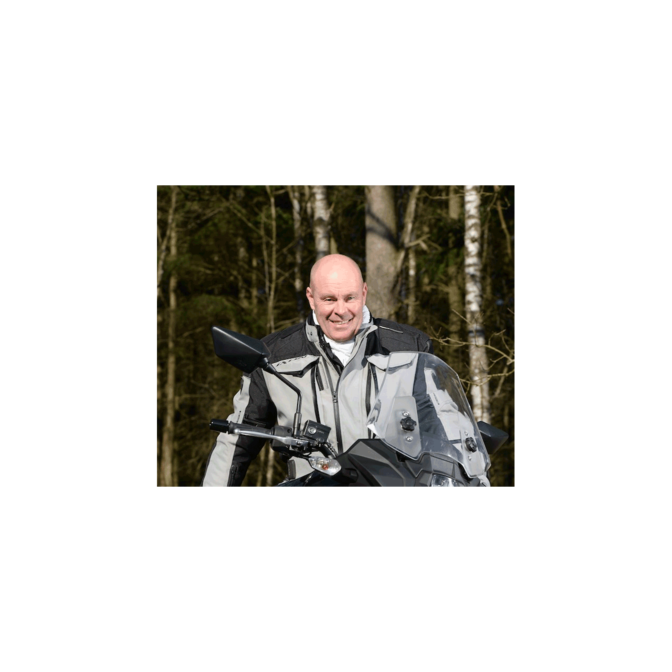 Rik Romkes
Rik Romkes is the co-founder of MADPAC Media, publisher of - among others - online men's lifestyle magazine madpac.nl. One of his Rik's main subjects at MADPAC is the motorcycle segment, born out of his passion for bikes and everything surrounding it.
In 2002 Rik started his career as an intern for Playboy Magazine and has written and photographed for a great number of leading Dutch and European publications. Four years ago Rik decided to take matters into his own hands and founded MADPAC with his two associates. An online publication that has grown out to be one of the largest and leading Dutch lifestyle titles for men.
www.madpac.nl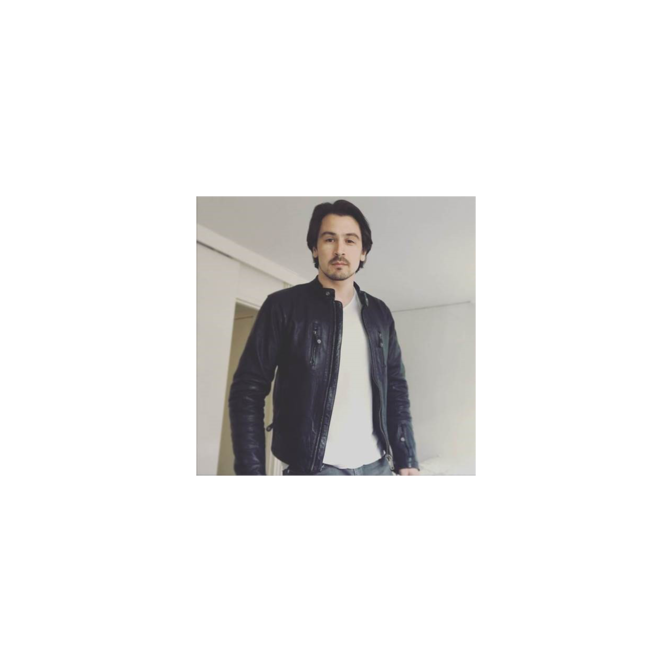 Lydia Truglio Beaumont
Lydia is the founder of the website www.magmotardes.com and recently certified motorcycle coach. Living the life she dreamt of since she had the chance to ride in Speed, endurance or rally-raid.
Her daily routine is about writing stories, blog posts, test ride, travel, private coaching and racing.
Lydia has always been involved in children causes and next December, during the Africa Eco Race (http://www.africarace.com) with her CRF450R Rally, she will distribute gifts to children.
www.magmotardes.com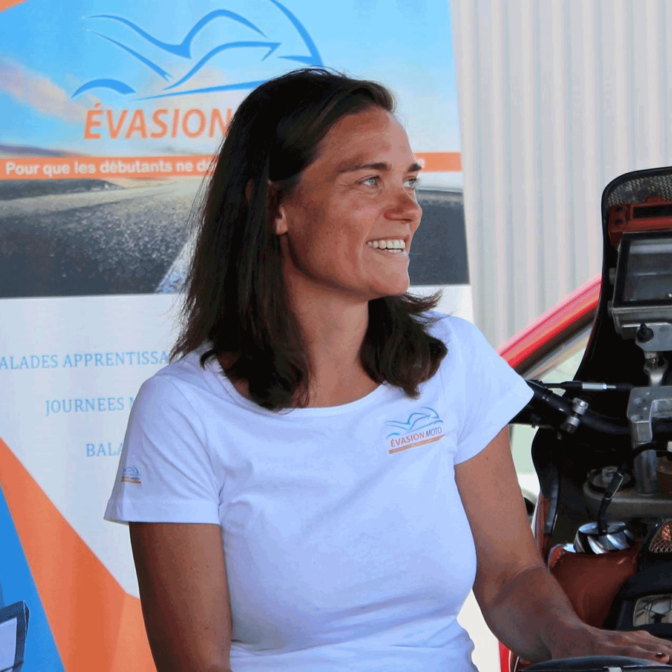 Laurent Cochet
Lolo is a 49 years old Frenchman and professionnal You Tuber, whose entertaining videos revolve around bikes, a passion that started when he was 14, trying to ride motocross on a moped he tuned himself! Some of his videos have reached the amazing score of more than 13 million views!
He likes going round the world, meeting the people, discovering other cultures and, most of all, challenging himself. He went to Dakar on a stock Honda VFR 1200 through the sands of Mauritania, crossed Madagascar on a XR 400, crossed Burkina/Mali and Senegal on a moped and took part in 24 hours of Le Mans in 2009 on a 20 years old Honda RC 30.
www.laurent-cochet.com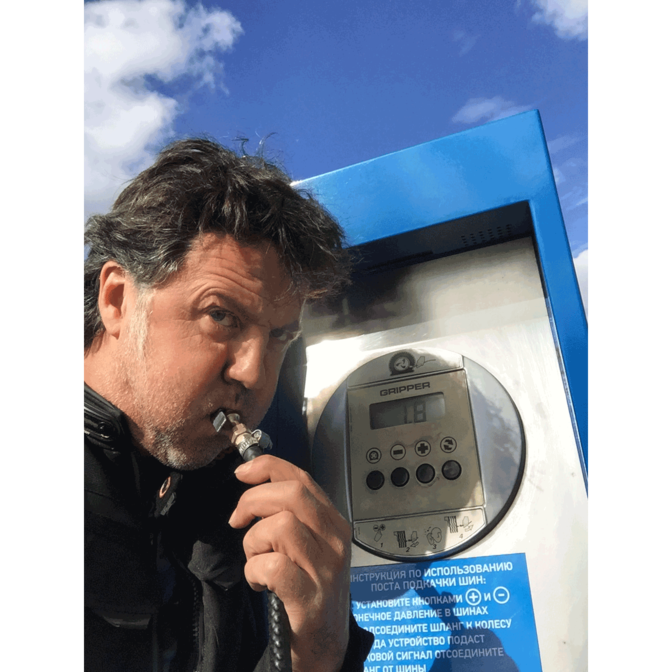 Dominique Nicolas
Dominique is 49 years old, married and has a 21 year old son. Team Manager at Pioneer HI Breed, he is an Africa Twin fan and rides a CRF1000L DCT and a XRV650. He is an active member of www.atoc-moto.com, a club of Africa Twin and Transalp riders.
Dominique has co-organized the Ultimate Off Road Ride since 2014 and also takes part. He is not only keen on motorcycles; he is also fond of music and a great thrill seeker in doing many sports such as kite surf or Kite buggy.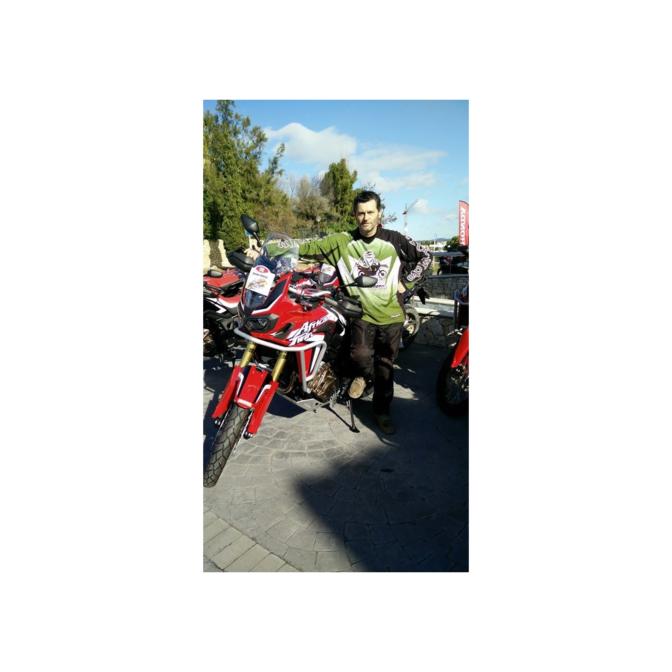 Jean-Paul Naddeo
Jean-Paul is a man of many words with his prestigious career being spent in publishing houses. He has also written many novels about his trips: Route 66, Corsica, The Alps and Maya civilization.
He is a skilled rider and has travelled all around the world on two wheels. He is fond of the Honda Goldwing but also vintage cars. Nowadays, he works with several magazines such as RoadTrip, RétroTourism, AmericanLegends.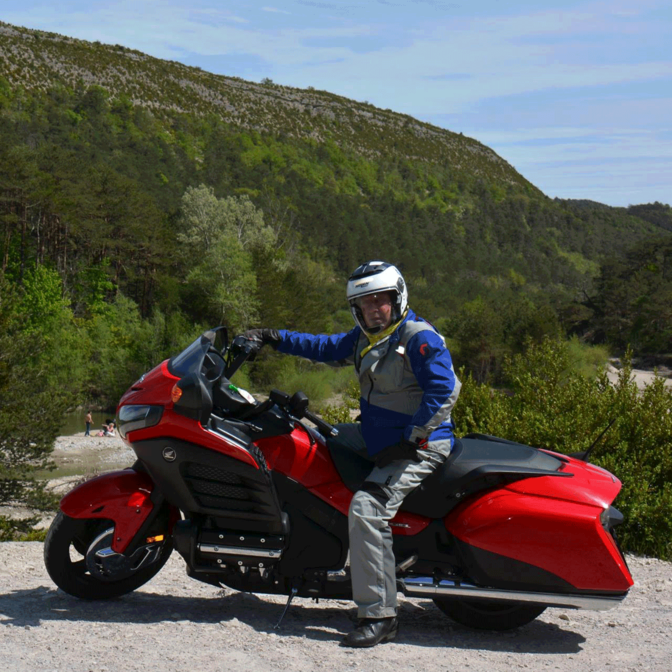 Ümit SALKIM
Starting riding at the age of 10, Ümit won his first 125cc Motocross championship 7 years later. A year after that he ranked first in the 125cc Turkish Enduro Championship. During university years, he continued riding motorcycles and in 2004, he became the youngest motorcycle instructor within BMW AG, certified by BMW Fahrertraining. He started organizing the first corporate Enduro trainings for BMW Rider Academy. At the same time, continued racing in Enduro Championships. For 7 years, he served as an instructor both in Germany and in Turkey.
In 2013, he started his own company, GlobeScout RALLY where he develops and produces motorcycles accessories. In 2014, he started racing in Transanatolia Turkey and his dream is to participate Dakar Rally in 2017.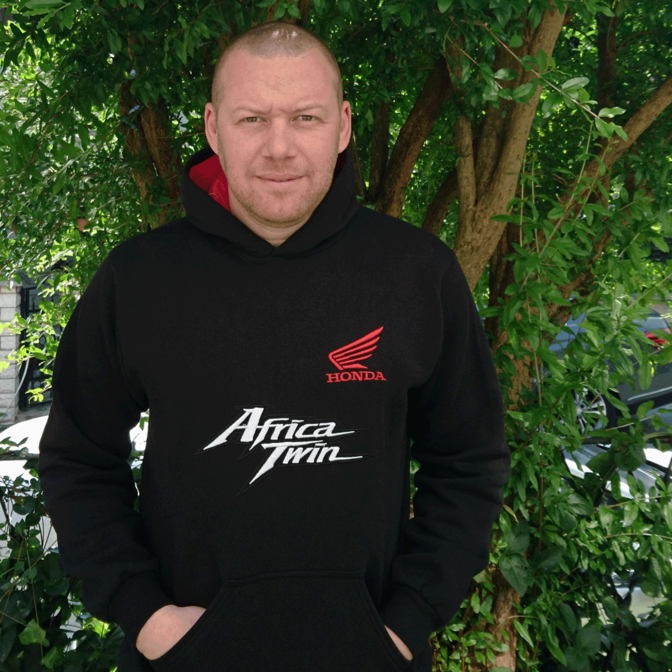 Yorgos Pirpasso-poulos
Yorgos Pirpassopoulos was born on the 4th of July and he is a multi-awarded actor based in Greece. He inherited a theatrical background from his grandparents. One of his recent works is in the film "Chevalier" by Athina Rachel Tsangari that won the best price in the BFI film festival in 2016.
He is very active and adventurous in outdoor activities including rock-climbing, surfing and enjoys road trips with his bike. He has been riding Honda's for the last 8 years and recently discovered that the ultimate bike for him is the new Africa Twin!